Cerakote
MAD Custom Coating can apply highly-protective ceramic coating called Cerakote to virtually any hard surface. This includes all types of metals, plastics and even wood. Check out the videos and information below to see how our coating stands out from other finishes. All tests were conducted using the international standards methods as approved by ASTM (American Society for Testing and Materials).  All testing was conducted in certified labs. Click here for shipping instructions and to fill out the JOB FORM.
Unlike many shops, MAD Custom Coating specializes in the application of ceramic coating and is an award winning applicator from NIC Industries.  We are listed as a top applicator and are certified in the correct application of all Cerakote product lines.
Cerakote Application Process:
Abrasion Test:
Corrosion Test:

Testing Performed by an independent military approved testing facility proved that Cerakote is 7.5 times more wear resistant than other firearm coatings.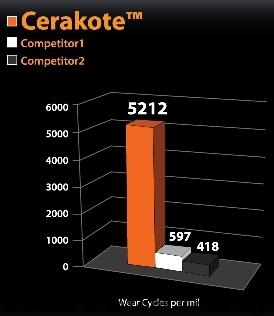 Corrosion Testing:
Corrosive salt spray testing showed that our coating can protect steel 50 times better than competitive coatings. Salt spray testing is performed using a steel substrate to simulate real world application instead of using aluminum or Parkerizing.  Salt spray is at twice the saline content of the ocean and is conducted at 95 degrees fahrenheit.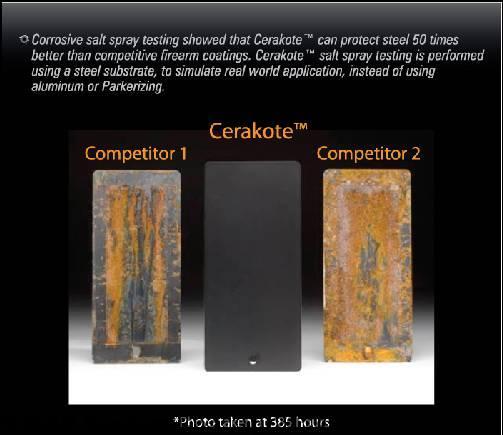 Flexibility and Durability:
Click here for technical data.
Contact us for more information about our ceramic coating services.
Click here for shipping instructions and to fill out the JOB FORM.