Disassembly / Assembly
Examples of a disassembled firearm: If you want MAD Custom Coating to perform Disassembly / Assembly, we would be happy to do so.  See our price list for details.  If you choose to disassembly your firearm yourself, just send the parts to us that we will be coating and separate the parts by color.  The only parts that we typically do not coat on a firearm are springs and rubber parts (recoil pad, rubber grip, etc.).  MAD Custom Coating has onsite gunsmiths and onsite live-fire range if you wish to have your weapon test fired.  There is a $40 test fire fee plus ammo cost.
When assembling your firearm be sure to use appropriate torque measurements as specified from the manufacturer.  If you are unsure of correct torque, contact your firearm's manufacturer for details.  Remember that all parts have undergone an extensive degrease process and should be oiled and lubed appropriately to add moisture to the substrate.  Before firing your gun, run a patch with commercial bore cleaner down your bore.
MAD Custom Coating strongly recommends test-firing your gun before depending on it for personal protection.  Also, realize that your sights have been removed and re-installed and your gun will need to be "sighted in".
If you are in Law Enforcement and we will be coating your duty or back-up firearm, be sure that your department will allow you to carry a coated firearm, especially if coating in pattern or unusual colors.  Many departments will chose to limit the look of your firearm even though our ceramic coatings do not affect function.  Some departments will insist on your agency armorer doing the disassembly/assembly and we will be happen to work with your armorer to facilitate this.
AR 15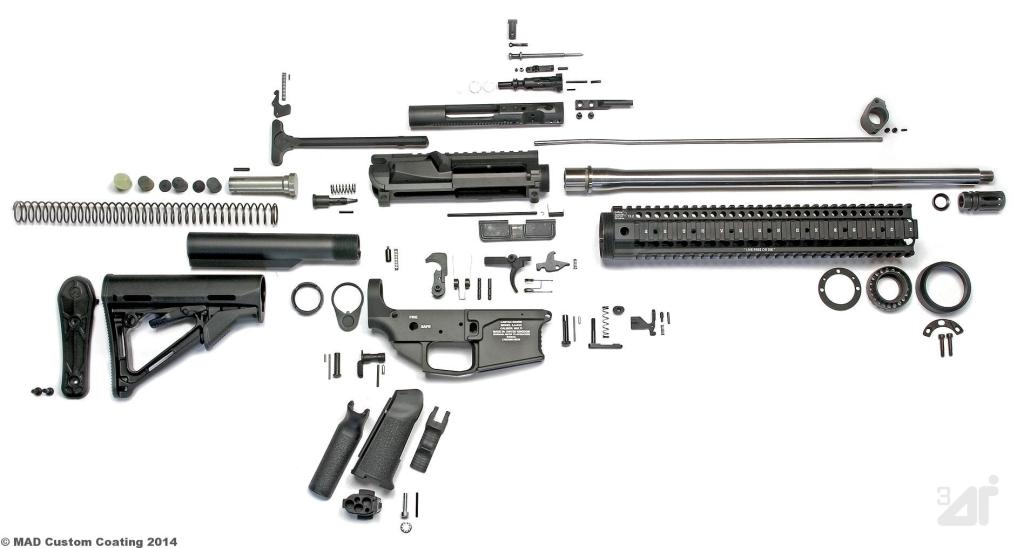 1911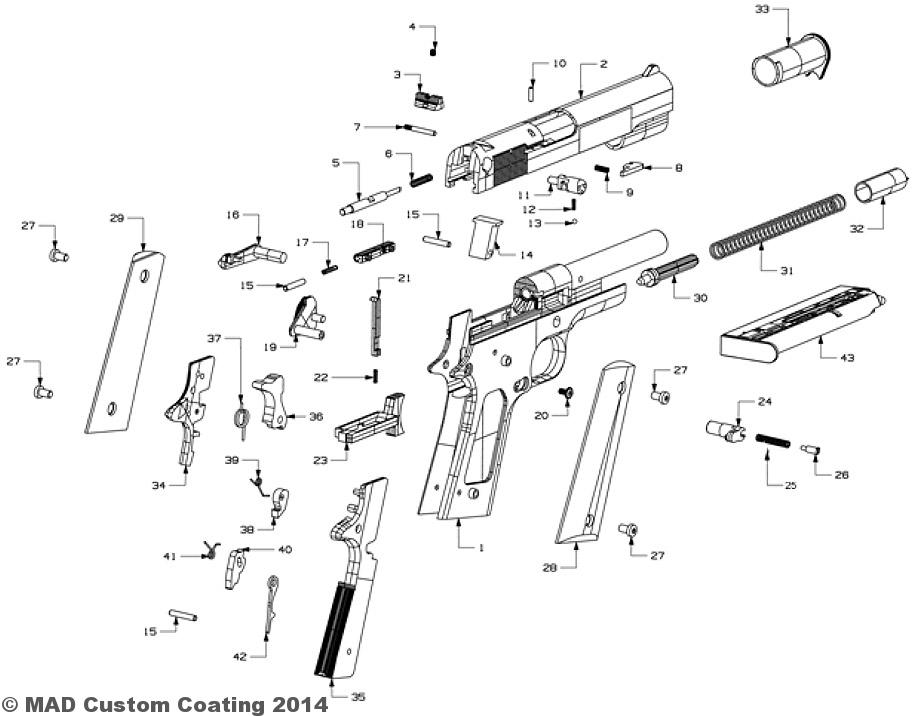 Glock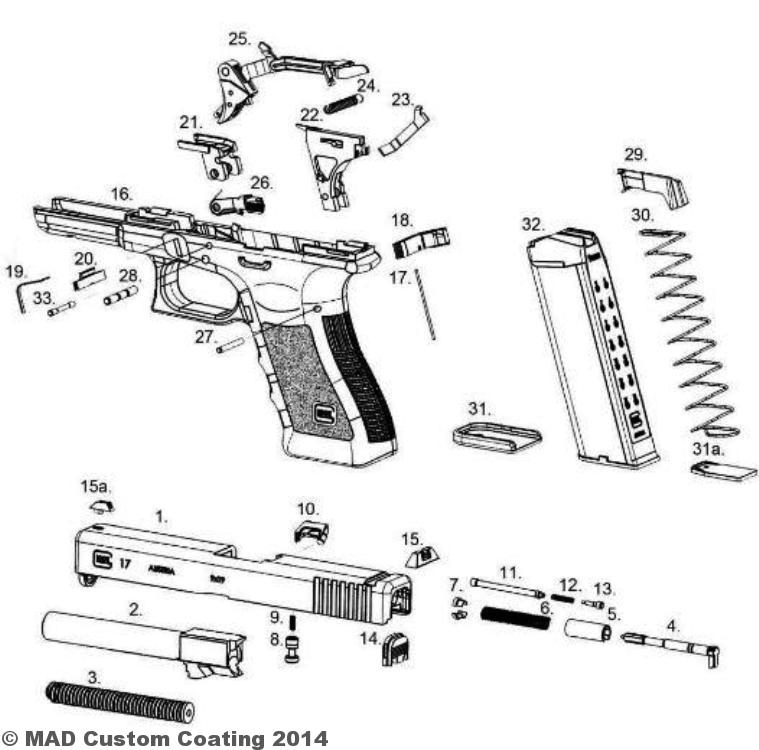 Revolver